Multiply recognised in Hired's "2022 list of Top employers winning tech talent"

Lee Brooks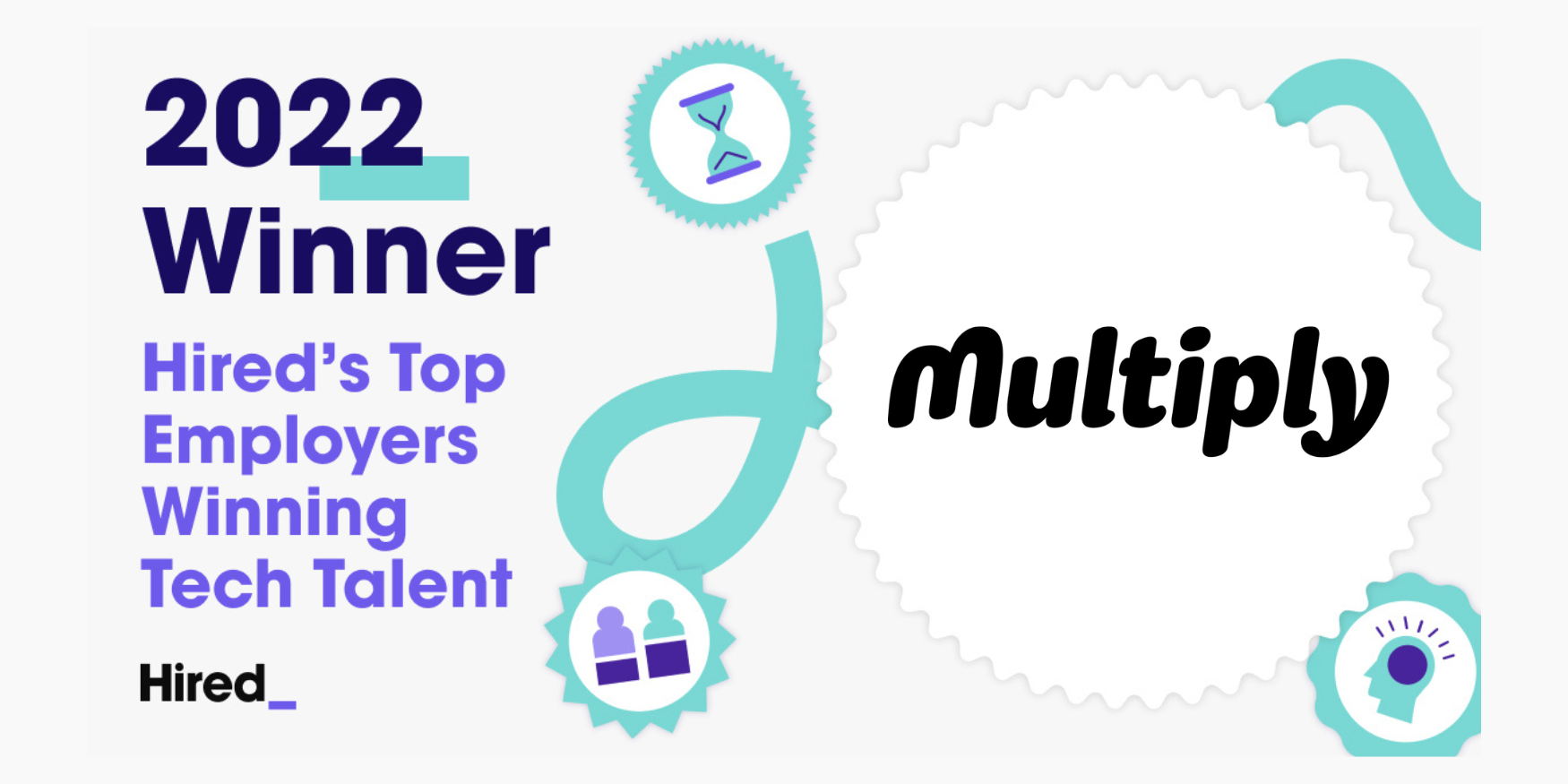 Multiply Recognised in Hired's "2022 List of Top Employers Winning Tech Talent"
Hired's "What Top Tech Employers Do Differently: New Hiring Data to Win in 2023" report highlights the list of top companies successfully attracting and retaining tech talent by leading equitable, efficient, and transparent hiring processes
Multiply was recognised in Hired's 2022 List of Top Employers Winning Tech Talent. The report, released today by Hired, the leading AI-driven hiring marketplace that matches tech and sales talent with top companies, spotlights the 2022 list of top 10 small, medium, and large companies winning tech talent in the U.S. and U.K. respectively.
Based on data from thousands of connections occurring daily between recruiters and candidates on Hired's marketplace, the company evaluated employers against three core, value-driven pillars – equity, efficiency, and transparency – essential to a successful employer brand, especially in today's evolving hiring market. For each pillar, Hired collected and analysed specific criteria and metrics based on its proprietary marketplace data between Sept 1, 2021 and August 31, 2022.
"We are honoured to be recognised by Hired as a top employer for winning tech talent. At Multiply, we strive to create a dynamic and inclusive workplace where our team members can thrive and make a real impact. This recognition is a testament to our commitment to fostering a culture of innovation and excellence."
- Vivek Madlani, CEO of Multiply
Hired recognised Multiply as a top employer in successfully hiring tech talent due to how well the company approached the three core pillars throughout its hiring process.
Check out the full report here.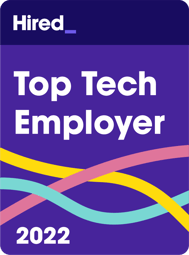 About Multiply
Multiply offers a revolutionary digital solution for automating financial advice. Our technology has been tested and refined over six years, helping hundreds of thousands of customers. Our products range from full-stack digital advice solutions to standalone software that can be easily integrated into any business. We offer customizable options to fit the unique needs of each company, including fully automated advice, guidance, and hybrid models.
With Multiply, financial advice is faster and more affordable than ever before. Say goodbye to time-consuming and expensive traditional methods, and say hello to the future of financial advice with Multiply.
About Hired
Hired is the most efficient way to fill tech and sales roles today. With unbiased insights, DEI tools, skill assessments, and dedicated Customer Success Managers Hired works with over 10,000 companies around the world to match thousands of active and qualified candidates to employ their full potential. With better data, curated matches, and higher acceptance rates, employers save an average of 45 sourcing hours per role with the Hired solutions suite. Backed by The Adecco Group, Hired is rated by G2 as a leader in Recruiting Automation, Job Search Sites, and Diversity Recruiting. Hired is committed to building equity in the hiring process through a more representative talent pool, using bias reduction features, customised assessments, and salary bias alerts to help remove unconscious bias when hiring. For more information, visit hired.com.