ISO 27001: What It Means for Our Customers

Lee Brooks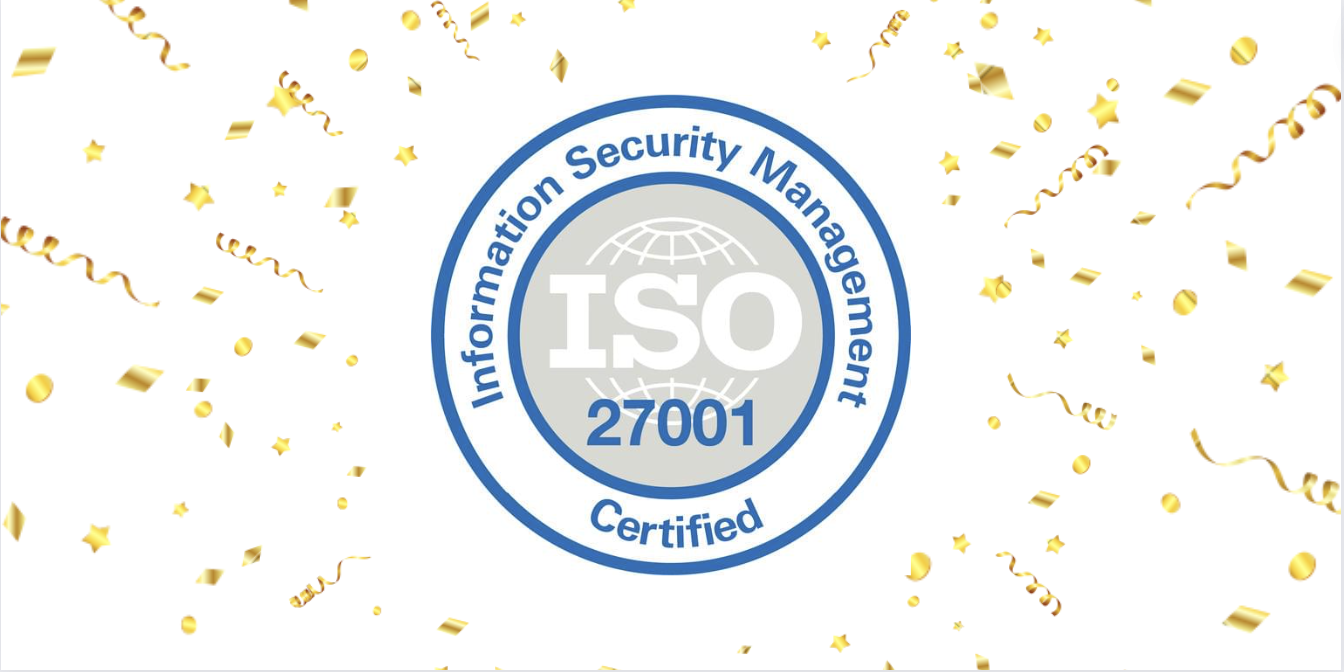 We are excited to announce that Multiply has recently achieved ISO 27001 certification!

This globally recognised standard for information security management provides assurance that we take the security of our customer's data seriously. In this blog post, we'll explore what this certification means for our customers and how we're working to maintain it going forward.
Why We Wanted ISO 27001 Certification
At Multiply, customer privacy and data security are our top priorities. We believe that the trust our customers place in us is our most valuable asset, and we are committed to protecting it. By achieving ISO 27001 certification, we aim to provide a higher level of assurance to our customers that we have the appropriate controls in place to protect their information.
What It Means for Our Customers
By choosing to do business with us, our customers can feel confident that we have taken the necessary steps to secure their information. The ISO 27001 certification confirms that we have implemented a robust information security management system (ISMS) and are committed to continuously improving our security posture.
How We're Working with Drata
We have partnered with Drata, a leading provider of cybersecurity solutions, to help us maintain our ISO 27001 certification. Drata helps us monitor and manage our security controls, so we can be sure that we are staying in compliance with the standard. They also provide regular assessments to identify any potential vulnerabilities and provide recommendations for remediation.
Ongoing Commitment to Information Security
Achieving ISO 27001 certification is just the beginning. We are committed to maintaining a high level of security for our customers, and we will continue to invest in our information security program. Some of the ways we will do this include:
Continuous security control monitoring:

We will continuously monitor our security controls to ensure that they remain effective and that any potential vulnerabilities are identified and addressed.


Secure software development:

We will continue to implement secure coding practices and perform security testing to ensure that our software is free from vulnerabilities.

Risk management program:

We will continue to assess and manage the risks to our customers' information, and we will implement controls to mitigate those risks.

Employee training:

We will provide regular training to our employees on information security best practices and our security policies and procedures.

Data encryption:

We will encrypt our customers' data both in transit and at rest to protect against unauthorised access.

Vulnerability disclosure program:

We will establish a vulnerability disclosure program to encourage responsible reporting of potential security vulnerabilities.
---
Achieving ISO 27001 certification is a significant accomplishment for Multiply and a testament to our commitment to our customers' privacy and data security. We look forward to maintaining this high level of security and continuously improving our security posture to provide the best possible experience for our customers.